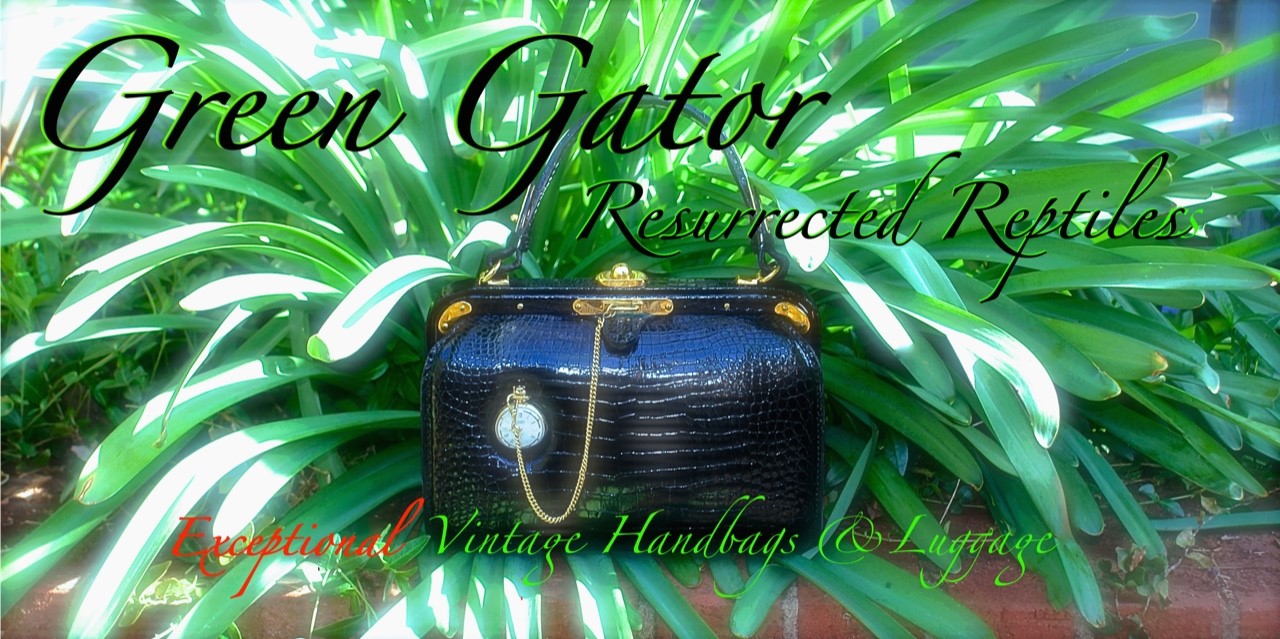 Welcome to the Green Gator Website!
Our special interests are alligator, crocodile, snake, lizard, and the occasional hide of other strange and exotic beasts! Our handbags and luggage are selected for condition, style, wearability, and uniqueness. Most are from designers of long ago and some from luxury manufacturers still in existence. We also collect special Hermes, Chanel and Dior bags from the eighties and nineties that are unique and difficult to find in pristine condition. Fans of the vintage bag appreciate the level of workmanship and the quality of the materials used in the production of the handbags and luggage that we offer. It is truly the most satisfying recycling you will ever do if you are a true handbag aficionada!







I bought my first alligator handbag on a trip to London about 25 years ago. I still have two of the first bags that I bought over the years of antiquing in England and France. In the meantime, I have spent years learning more about the skins, the styles, and the methods for preserving these classics.


Expensive alligator and crocodile handbags are not for everyone, and they have never been a necessity, but if you love them, you can never have too many! Then and now, precious skin bags are an affordable luxury that can be passed on to the next generation.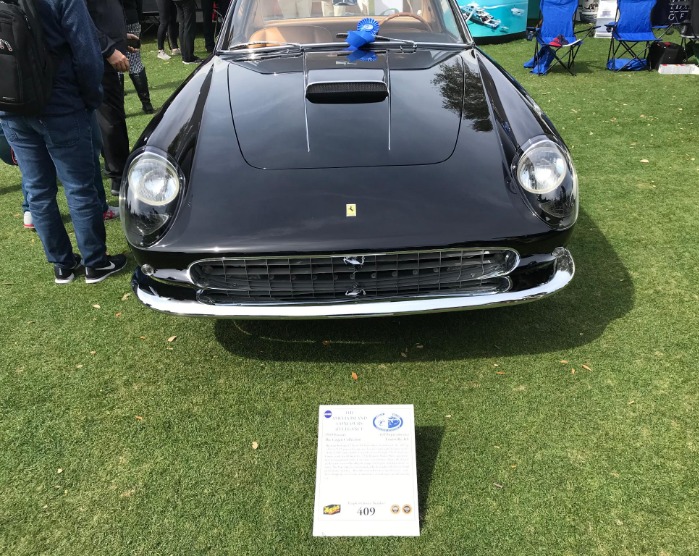 Amelia Island Concours
2020
A fabulous 1959 Ferrari from the Cogan Collection, Louisville, KY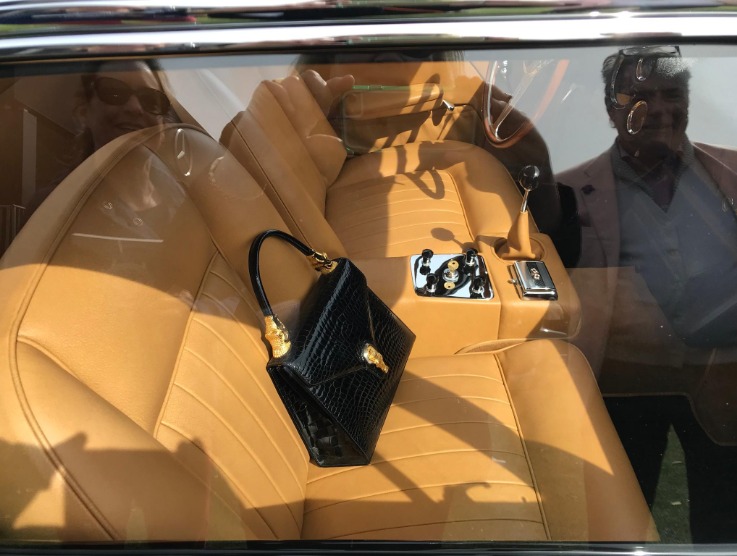 Amelia Island Concours de Elegance
2020
A beautiful crocodile handbag attracted a lot of attention. Mr. Cogan has a real gift for showcasing his cars, and excellent taste as well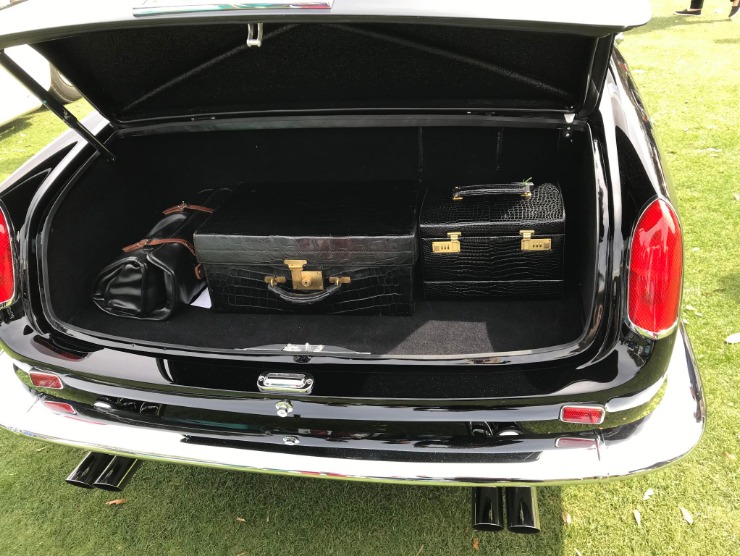 Amelia Island Concours de Elegance
2020
A black crocodile suitcase and train case in the trunk were great finishing touches!
AMELIA ISLAND CONCOURS DE ELEGANCE
Thanks to all of you who visited with us at Amelia. We had more fun than ever and enjoyed our new much larger space. Handbags and luggage left for new homes with smiling customers. We love seeing familiar faces and meeting new people.
Most of our luggage and some of our very special handbags find their way to the show field year after year.
RETRO AUTO PEBBLE BEACH CONCOURS DE ELEGANCE
Sadly, RetroAuto has been cancelled for 2020
HILTON HEAD ISLAND CONCOURS DE ELEGANCE
Also cancelled for 2020 due to virus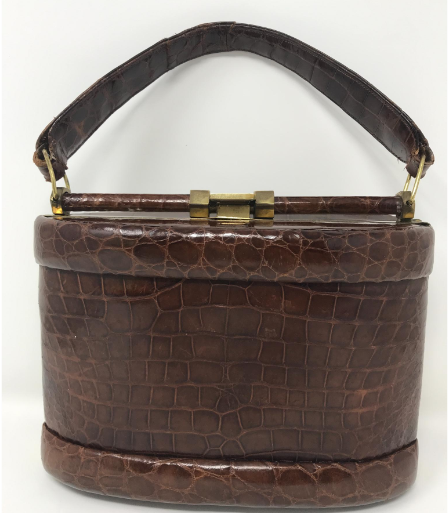 #1288
Rounded Brown Crocodile Box Purse
#1254
Martin Van Schaak Camel Lizard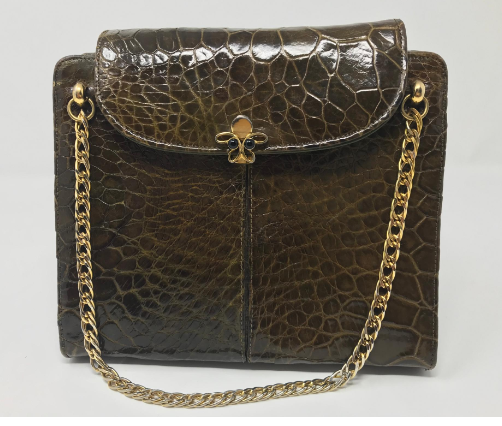 #1255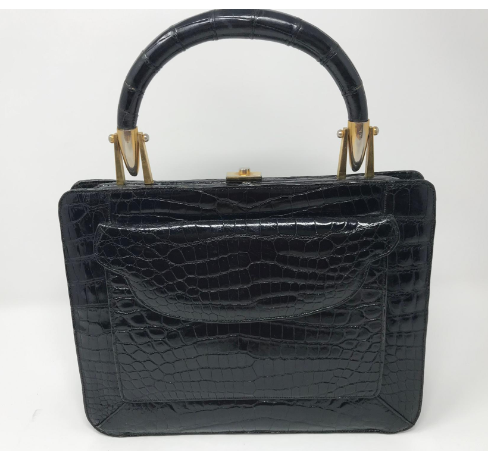 #1267- SOLD
Rosenfeld Black Crocodile with front pocket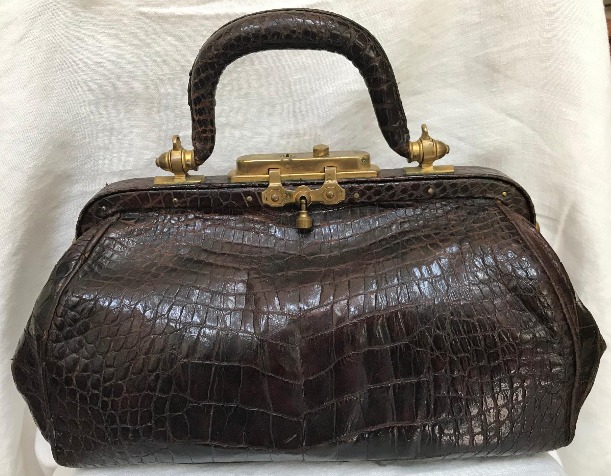 #1147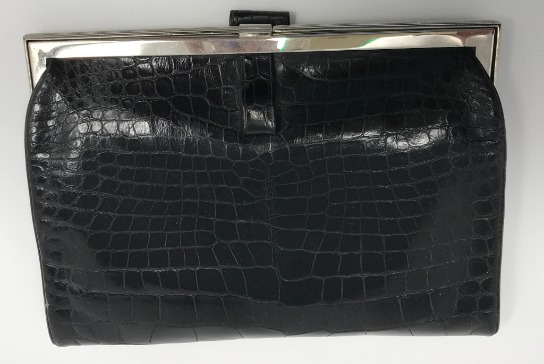 #1259
1940's Black Alligator Clutch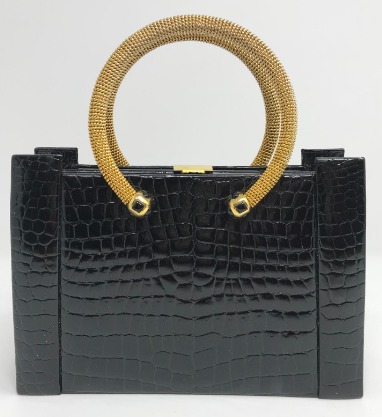 #1266
Finesse La Model Black Alligator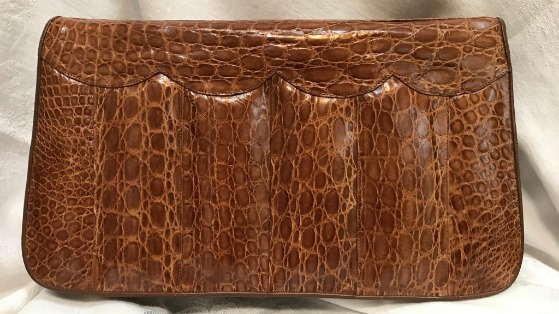 #1136
Oversized brown alligator clutch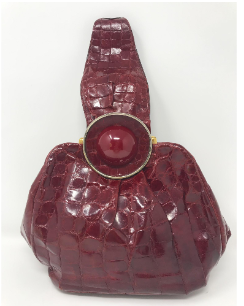 #1287
Red Alligator Wristlet with Bakelite clasp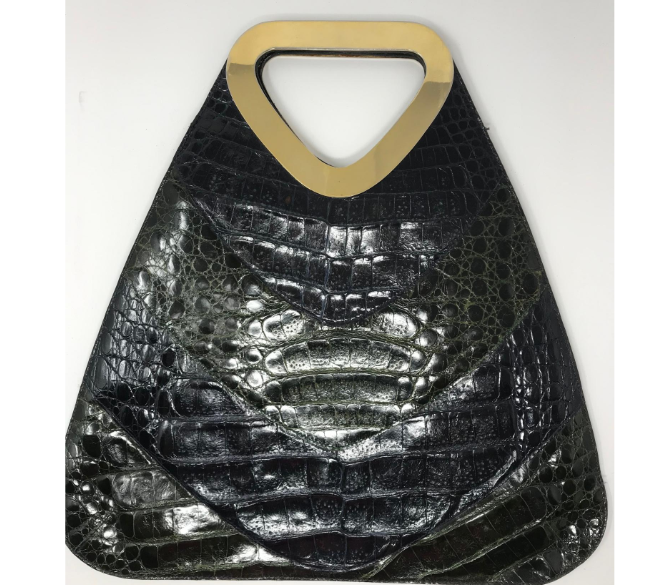 #1268
Huge Art Deco Dark Green/Black Crocodile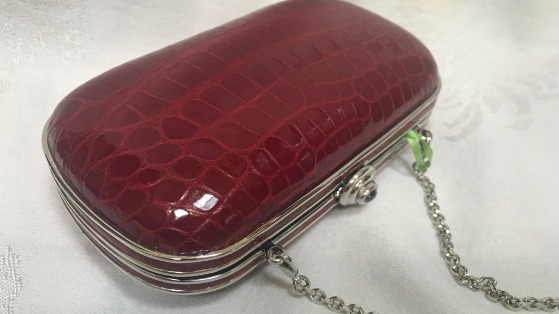 #1131
JUDITH LEIBER red alligator
#1269
Classic Brown Alligator Clutch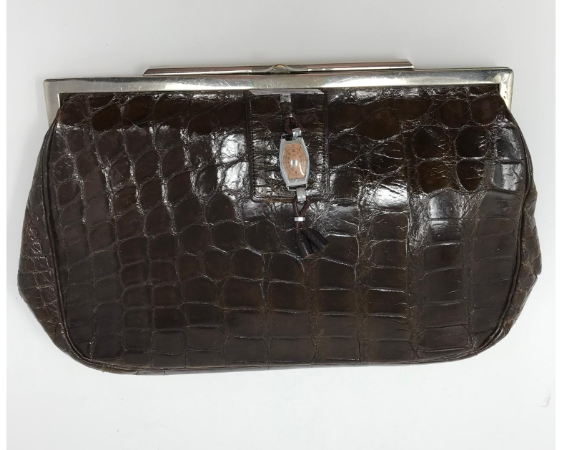 #1177
1940's Brown Alligator Clutch with watch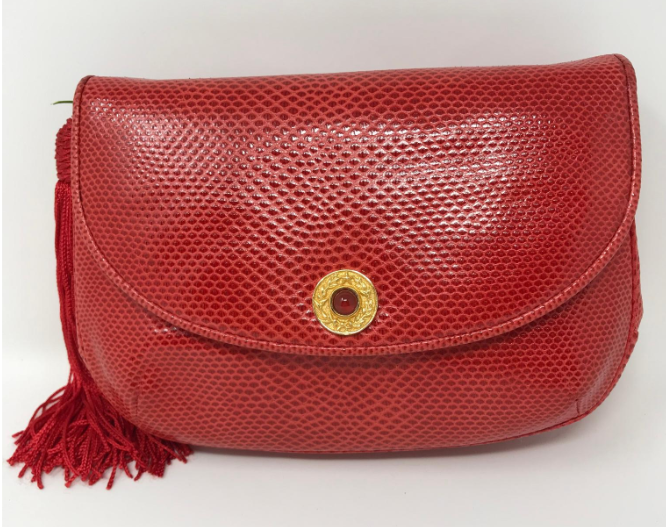 #1143
Judith Leiber Red Karung Convertible Clutch
#1286
Light Brown Alligator Wristlet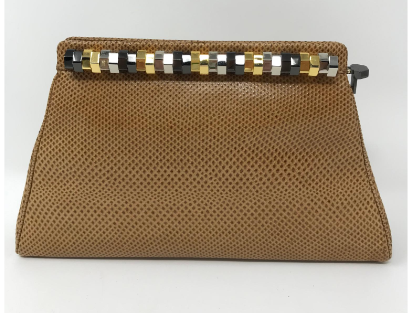 #1229
Judith Leiber Tan Karung Clutch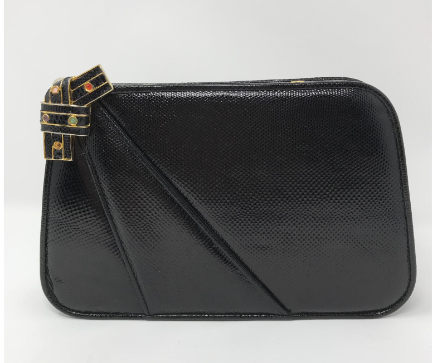 #1088
Judith Leiber Black Karung Convertible Clutch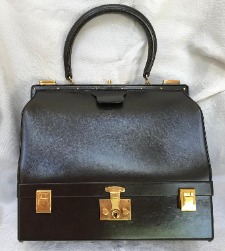 #1198-SOLD
Hermes Brown leather Mallet Bag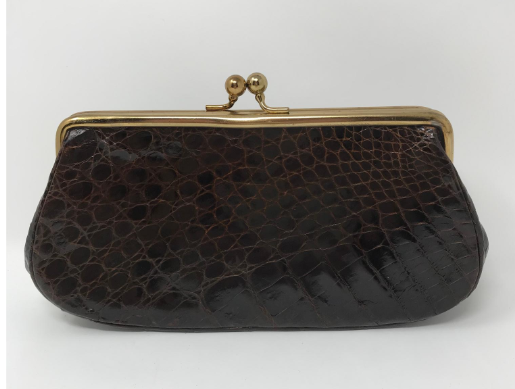 #1211
Classic Brown Alligator Clutch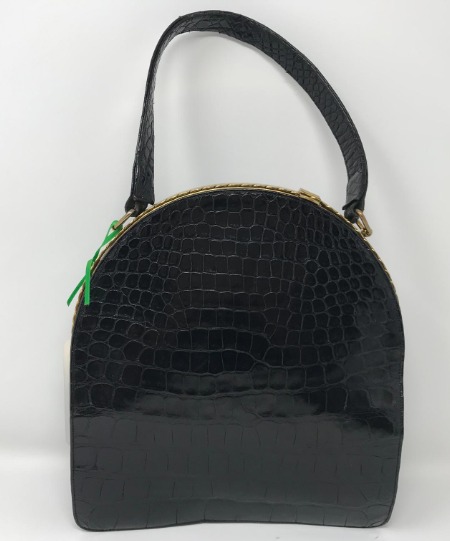 #1263
Koret Large Black Alligator Top Handle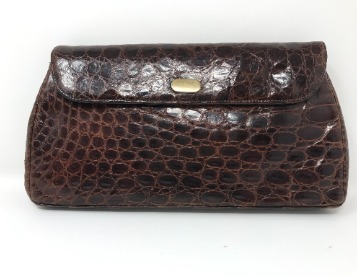 #1273
Lesco Brown Alligator Clutch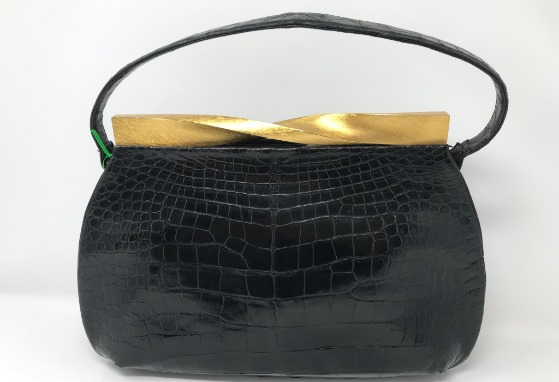 #1282-SOLD
Extra Large Koret Black Allligator, mirror and coin purse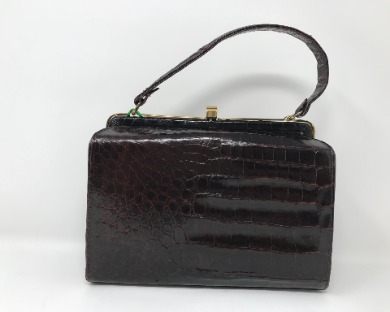 #1274
Sterling Brown Alligator Top Handle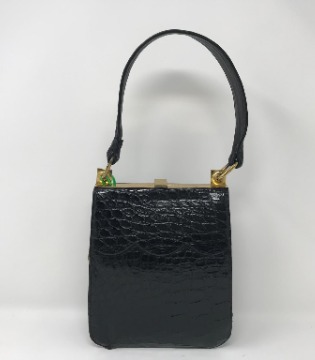 #1281
Black Alligator Top Handle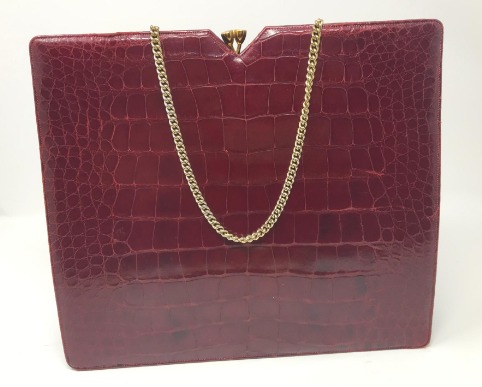 #1280
Nettie Rosenstein Red Crocodile with Change Purse
#1284
Black Argentinian Crocodile with Suede Interior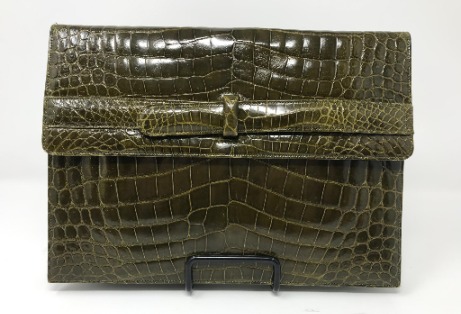 #1278
Lucille de Paris Green Crocodile Clutch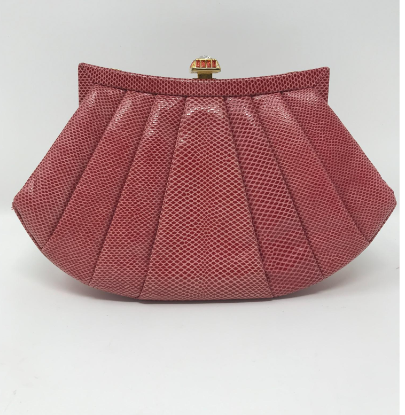 #1230
Judith Leiber Pink Snakeskin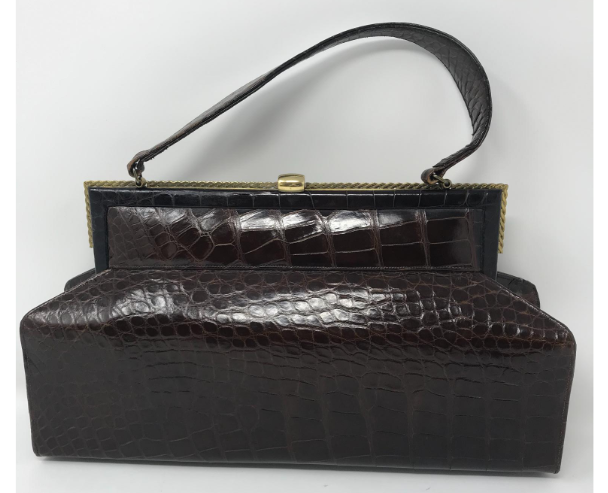 #1285
Huge Koro Brown Alligator with Brass Frame and Change Purse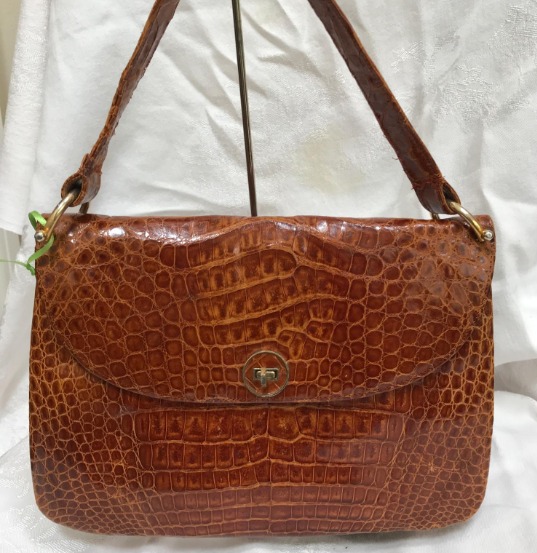 #1127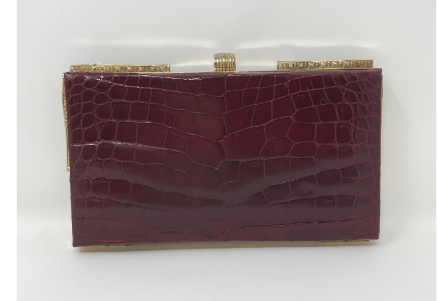 #1246
Red Crocodile and Brass Clutch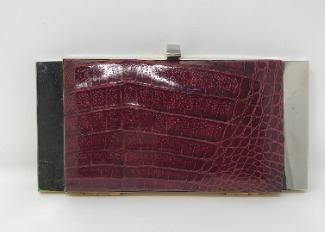 #1232
Red Alligator and Brass Clutch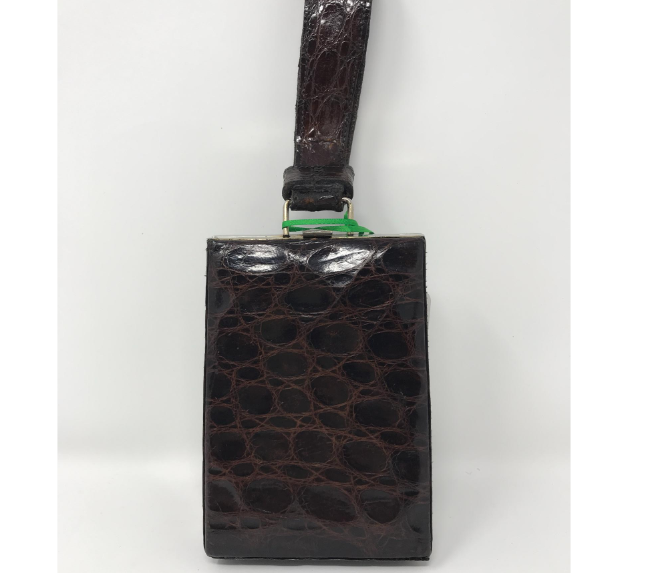 #1248
Brown Alligator Triangular Wristlet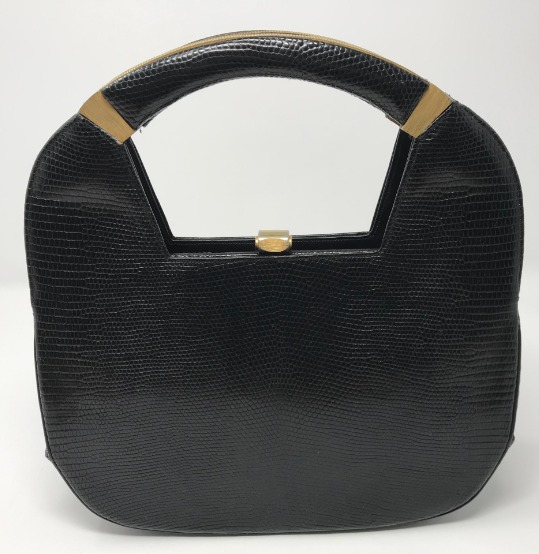 Harry Rosenfeld Black Lizard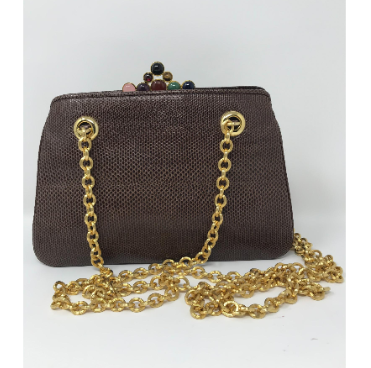 Judith Leiber Brown Shoulder Bag with Semi-Precious Stones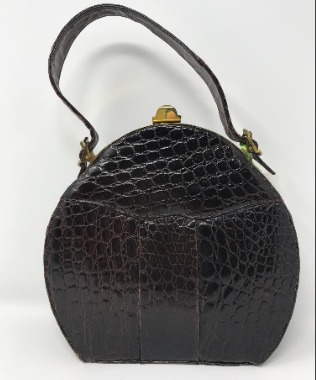 #1155
Round Brown Alligator Top Handle
#1251
Kieselstein Cord Mink Muff Purse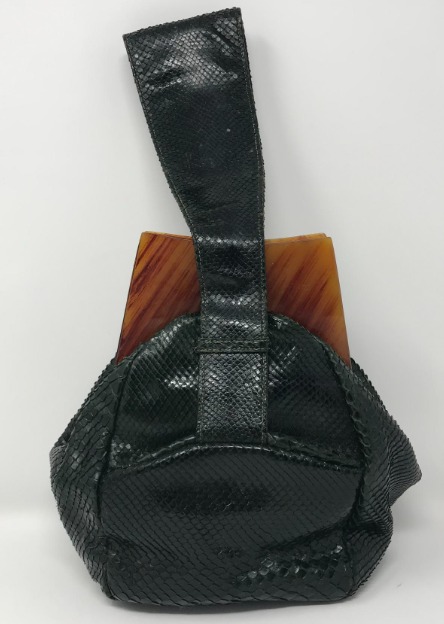 #1210
 Feel free to call or email for additional inventory or special requests! These purses represent a small percentage of the ever changing inventory!

Now that is a very good question. The cancellation of RetroAuto in California and the Hilton Head Island Concours are unfortunate for us but also
not unexpected. Hopefully there is a vaccine coming soon that will allow us more freedom to move around the country and enjoy our special events and the relationships that have been forged from meeting in person. Time will tell and we hope for the best. In the meantime, feel free to follow us on Instagram, smbgreengator! I promise to be diligent in showing some great new items on a more regular basis. Enjoy the photo gallery and if you see something that strikes your fancy, feel free to call or email and I can give you an update on current inventory.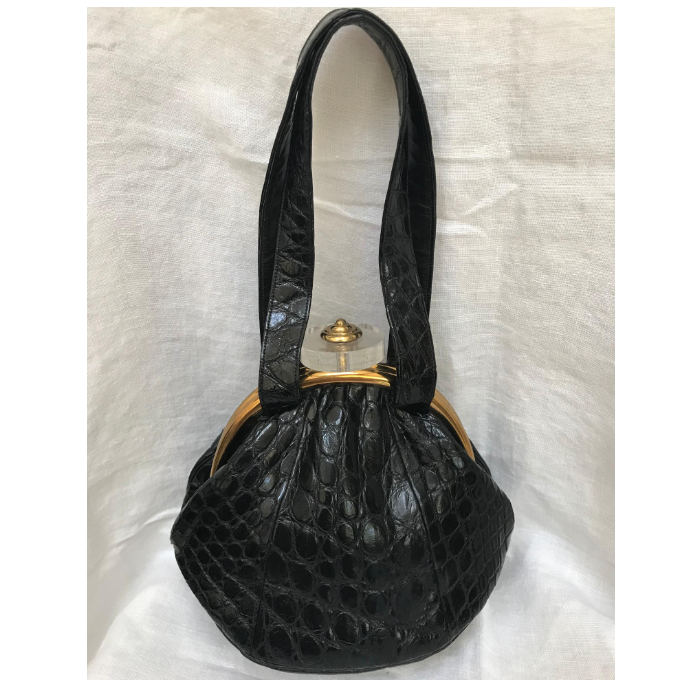 As with any business that relies primarily on the resale of vintage goods, we are always buying great quality items that you may have inherited, or treasured for years, but now have little opportunity to wear or use. Feel free to contact us at any time and we would be happen to review whatever you may have. In addition, if you have an item that needs repair or reconditioning, we can help with that as well by advising you on the best course of action for preservation of your treasured items.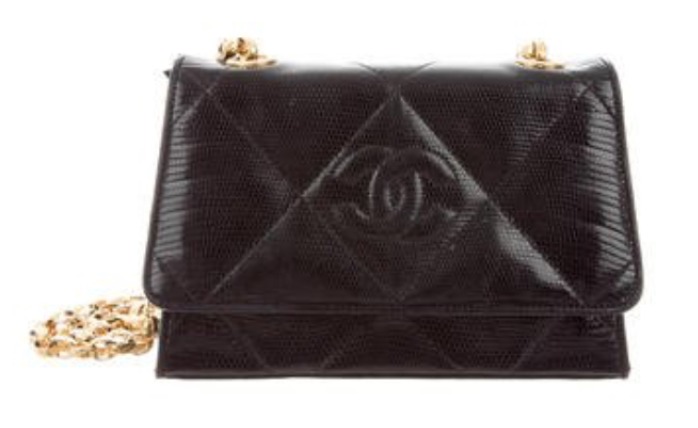 We are always happy to hear from you. As our inventory changes rapidly, it is always a good idea to email or telephone to find out what we really have in stock. It is our pleasure to search for anything specific you might have in mind. Give us your wish list and if we don't have it, we will do our best to find it!